Thank you for visiting and using BabyMonitorsDirect.co.uk, a trading name of EDPA Limited. We provide services to you through our website and those services are provided to you on the basis of these Terms & Conditions. Please note that they may vary from time to time without notice to you. These Terms & Conditions apply to all users (including casual browsers) whether or not the registration process has been completed.
EU CUSTOMERS Please note From 1st January 2021 there is NO UK VAT on orders placed by you and SHIPPED DIRECT FROM OUR DC TO YOUR COUNTRY.
Customers are responsible for any VAT or Duty charged by their local Tax Office and EDPA Limited will not accept responsibility for those charges under any circumstances
1: Order Acceptance: All products on the site are on the basis of 'invitation to treat' which means a contract is created between us only after we either confirm shipment date by separate email or confirm a Tracking Number. When this automated email is sent the contract will be deemed to be complete on the basis that we will use the email you entered on your order and it is your responsibility to ensure it is both correct and functioning. Should we not be able to provide you with the product you have ordered we will contact you via email and give you the option to wait, choose an alternative or cancel the order for a full refund.
Delivery will be deemed to have been effected when one or more of the following occurs

The courier handed the parcel to any person in your building

The parcel was left at your door with a photograph as evidence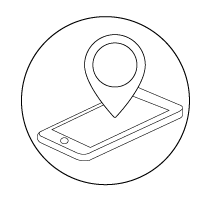 GPS Tracking showing the courier was at your address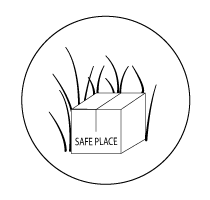 The parcel was left in your designated "Safe Place"

The Parcel was left with a neighbour
Please see delivery & shipping terms & conditions.
2: Your Right to Cancel Orders: You can amend or cancel an order at any time before confirmation of shipment and your entire payment will be refunded. Orders cannot be amended after shipment is confirmed. You can cancel the order within 14 days after delivery. Please contact us in writing by email or by telephone to cancel an order. We cannot accept responsibility for errors, omissions or lost communication sent by any other means.
You cannot cancel without costs, products made to your specification such as furniture after it has been confirmed ready for shipment.  You cannot cancel for refund items that are assembled in your home to your satisfaction. You are totally responsible for the cost of returning cancelled products to our distribution center.  
VAT Reclaim: We are authorised to deduct VAT at the point of sale for consumer orders shipped to addresses outside the EU. On that basis we do not supply VAT Reclaim Forms under any circumstances. Our VAT Number is 887263772
All prices displayed on this site include UK VAT at the applicable rate. Some baby products may be exempt from VAT and your invoice will indicate this. Consumer shoppers from the EU will be charged the appropriate VAT.
3: Returns: You agree that you have fully read and noted our returns policy as outlined at the following this link
4: Description of Services We will provide you with our range of products plus appropriate advice and consultation as well as customer reviews.
5: Registration on The Site: Certain services are only available if you complete the registration process. By completing the registration process, you are stating that you are at least eighteen years of age or a minor with parental consent to use our website. Please note: All minors (anyone under the age of 18) are recommended to discuss these Terms & Conditions with their parents or guardian before completing the registration process. In return for you using our website and benefiting from our services, you agree to: provide true, accurate, current and complete information about yourself where required in the registration form, and to ensure that this information is kept accurate, complete and up to date. Please advise us immediately of any loss or compromise of your login details and we will be happy to re-set your password or take any other necessary action.
6: Code of Conduct: You are responsible for anything, which you transmit or receive to, from or via or post on our website. We collect information from a number of sources and make every attempt to verify their accuracy, however, we cannot guarantee such accuracy at all times. You are not permitted to use our website or any of our services for any reason or purpose that is unlawful, defamatory, harmful or objectionable and, in particular, you are not permitted to transmit anything, which, in our opinion, harms our business or offends other users. You are not permitted to transmit to, from or via or post on our website anything, which you do not have, a clear right to use. Please ensure you do not transmit or post on our website any material containing software viruses or files designed to damage or disrupt the good working order of any computer or telecommunications equipment. Never  anything, which may disrupt in any way the operation of our website and services or do anything which would disrupt the use and enjoyment of our website and our services, by any other user. We may record preserve and disclose anything which has been transmitted to, from or via or posted on our website and the services, where required by law or where we are acting in good faith.
7: Proprietary Rights and Licenses: All text, software, music, sound, photographs, graphics, video, page layouts, design and other material that is contained on our website or is part of our services, is protected by ours and our suppliers copyrights, trademarks, service marks, patents or other proprietary rights and laws.
8: Advertisements and Promotions We may use our website or any of the services we provide or in any of the correspondence we send to you to run advertisements promoting products and services we offer or any of its subsidiaries, or any person or corporation duly authorised by us to advertise or promote their product or services through us.
9: External Links We may provide or Third Parties may provide links or other websites or resources. These are provided purely as a matter of convenience and we do not endorse the contents of those websites.
10: Disclaimer of Warranties:  You agree that:
10.1: your use of the website and our services is at your sole risk. The website and services are provided on an "As Is" and "As Available" basis.
10.2: to the extent that it is lawfully possible to do so, we make no warranty that (a) the website and our services and/or any information will meet your requirements (b) your access to and use of the services will be error free (c) any errors or inaccuracies will be corrected. Further, if your use of the website results in the need for servicing or replacing equipment or data, this will not be at our risk or expense.
10.3: If you have any questions about the above, please contact us on 01778 562808 or [email protected] or write to us at BabyMonitorsDirect, Unit 24b, Kings Street Industrial Estate, Langtoft, Lincs, PE6 9NF.
11: Indemnity:  You agree to indemnify us and hold us harmless from and against any claims, actions or demands (including any legal fees incurred in connection therewith) resulting from your misuse of our website or your breach of these Terms & Conditions. We will notify you promptly of any such claim, action or demand and will assist you as may be reasonably necessary, providing you meet our costs and expenses (including our legal fees).
12: Limitation of Liability: To the extent that we are lawfully able to do so, we will not be liable for any claims, losses and/or damages of any nature resulting from (a) your use or inability to use the website (b) the services we provide (except where we expressly state that we have responsibilities or liabilities in these Terms & Conditions or other Terms & Conditions that relate to our other goods and/or services we provide (c) unauthorized access to or alterations of your transmissions or data (d) statements or conduct of any third parties.
13: Use and Storage of Information: We may establish general practices and limits concerning the use of the website and the services we provide, including limits to the size or number of e-mail messages that you send or the time that messages may be stored or posted on our website. We are entitled to delete any material at any time and we will not be liable in any way for deleting or failing to store or post any material which you may transmit to us.
14: Suspension and Termination:  We may in our sole discretion suspend and/or terminate your registration or use of our website or our services at any time and we shall not be liable to you or any 3rd party for any loss or damages suffered on account of such suspension or termination. Typically, we would only do this where you have not used our services for some time or if we believe that you have acted inconsistently with those Terms & Conditions. However, there may be other reasons why we would suspend and/or terminate.
15: Trademark Information: BabyMonitorsDirect.co.uk is our Trademark. You agree not to display or use it in any manner without our prior consent in writing.
16: International Payments:
Currency Fluctuations: We accept all major currencies on our site but all payments are converted into Pound Sterling. If the net payment we receive is reduced by charges applied by third parties for making the conversion then we reserve the right to ask you to make up the shortfall. Should you elect to cancel your order in order to avoid paying this currency shortfall we will recover our cost from your refund.
16: General:  These Terms & Conditions constitute the entire agreement between us in respect of the use of our services and of our website and supersede any and all prior agreement, arrangements and representations (save in respect of those made fraudulently).
Data and certain other information you provide is subject to the term of our Privacy Statement which can be accessed by clicking on the Privacy Statement section of our site under 'Help'.
Our Privacy Policy states that all information passed to us with regards to payment will be kept safe with the strictest confidence at all times.
If any of these Terms & Conditions are found to be invalid then that provision shall not affect the validity of the remaining provisions, which shall remain fully enforceable. No waiver by us of any term shall be deemed to be continuing or shall be deemed to be a waiver of any other term.
You are not permitted to reproduce, sell or exploit for any commercial purpose any part of the website or our services.
17: Dispute Resolution
We will attempt, in good faith, to resolve any dispute or claim arising out of or in relation to an order with our company. If the dispute cannot be settled amicably between ourselves and you as a consumer, we offer an Alternative Dispute Resolution Procedure.
Alternative Dispute Resolution (ADR) is an increasingly popular option which allows you as a consumer to resolve a dispute without the expense of going to court.
If you are in a position where you would like to use an ADR to resolve a dispute with us, we would offer the facilities of The Retail Ombudsman who are independent experts in handling disputes between consumers and retailers.
Please contact us direct to initiate the ADR in the unlikely event that we have not resolved your complaint.
18: Promotion Exclusions: BabyMonitorsDirect consistently runs offers, discounts and promotions of which some products or brands may be excluded.

Coupons and promotional codes cannot be applied to items that are already on sale or discounted. The use of coupons is applicable only to regular-priced items unless otherwise specified. Any attempt to combine discounts, sales, or promotions may result in the coupon being deemed invalid or the order being adjusted accordingly.
19: Klarna:
In cooperation with Klarna Bank AB (publ), Sveavägen 46, 111 34 Stockholm, Sweden, we offer you the following payment options. Payment is to be made to Klarna:
Pay in 30 days, Pay in 3 instalments
Klarna's Pay in 3 / Pay in 30 days are unregulated credit agreements. Borrowing more than you can afford or paying late may negatively impact your financial status and ability to obtain credit. 18+, UK residents only. Subject to status. Late fees may apply. Ts&Cs apply https://www.klarna.com/uk/terms-and-conditions/
Further information and Klarna's user terms you can find here. General information on Klarna can be found here. Your personal data is handled in accordance with applicable data protection law and in accordance with the information in Klarnas privacy statement.
These Terms & Conditions will be interpreted and construed in accordance with the Laws of England and Wales and will be subject to the non-exclusive jurisdiction of the English Courts.
For up-to-date information on our services and support facilities, or if you are dissatisfied with our website, our services or have any questions concerning these Terms & Conditions, please contact us on 01778 562808 or [email protected] or by writing to us at BabyMonitorsDirect.co.uk, Unit 24b, King Street Industrial Estate, Langtoft, PE6 9NF, United Kingdom.
WEEE Regulations: The Waste Electrical and Electronic Equipment (WEEE) Directive is now U K law. The legislation aims to make producers pay for the collection, treatment and recovery of waste electrical equipment. The regulations also mean that suppliers of equipment like high street shops and internet retailers must allow consumers to return their waste equipment free of charge.
The amount of WEEE we throw away is increasing by around 5% each year, making it the fastest growing waste stream in the UK. Much of the UK's WEEE ends up in landfill, where the lead and other toxins it contains can cause soil and water contamination. This can have a harmful effect on natural habitat, wildlife and also human health. Much of the UK's WEEE ends up in landfill, where the lead and other toxins it contains can cause soil and water contamination. This can have a harmful effect on natural habitat, wildlife and also human health. Many electrical items that we throw away can be repaired or recycled. Recycling items helps to save our natural finite resources and also reduces the environmental and health risks associated with sending electrical goods to landfill. Distributors of new Electric and Electronic Equipment (EEE) have a part to play in reducing the amount of WEEE going into landfill sites. BabyMonitorsDirect are obliged under these regulations to offer our customers free take-back of their WEEE on a like-for-like basis when you buy from us a new Electrical or Electronic product. For example, if a customer bought a new EEE item from us we would accept their old WEEE item and prevent it going into a landfill site by disposing of it safely. Customers must return their WEEE item to us within 28 days of purchasing their new item